Your Chance To Win A May Race Weekend At Kansas Speedway!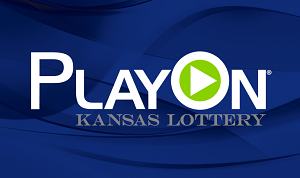 Beginning Monday, January 23, 2023, PlayOn® members may use their points to enter a drawing to win a May 2023 race weekend at Kansas Speedway! Both winning and non-winning lottery tickets submitted into PlayOn are eligible to earn points.  419 points are required for one (1) entry into the May race drawing. 
MAY RACE DEADLINE:
Players must redeem 419 PlayOn points for an entry by 11:59 PM Sunday, April 2, 2023, for the May race event. Mailed entries are NOT accepted for the drawing.
MAY RACE WINNER ANNOUNCEMENT:
Thirty (30) winners will be announced at approximately noon Thursday, April 6, 2023.
THE WINNERS ARE:
Nathan Bryson
John Coonts
Rebecca George          
Suzanne Stephenson
Randy Clyborne
Shawn Schuman
Nathan Wissner
Stacey Bishop
Mindi Woosypiti
Nichole Doonan
Dave Howell
Jose Lopez
Daniel Jones
Carol Lennington
Nekedria Banks
Brian Roeder
David Warren
Rebecca Jolly
Diana Kelley Sutton
Tasha Johnson
Scott Kennedy
Michael Corby
Debra Carpenter
Preston Pannell
Vernon Coleman Ii
Heather Cusick
Carol Hearne
Mike Bakken
Ryan Heier
Linda Fulkerson
MAY RACE PRIZE PACKAGES INCLUDE:
Two (2) tickets each day for the 2023 Spring NASCAR Craftsman Truck Series on Saturday, May 6, and NASCAR Cup Series Advent Health 400 NASCAR Cup Series 400 on Sunday, May 7, 2023, in the Kansas Lottery winner's suite at Kansas Speedway (including food and non-alcoholic beverages). You MUST have a smart phone to accept Speedway tickets.
One double occupancy hotel room for Friday, Saturday and Sunday nights at Great Wolf Lodge.
Round trip trolley between the hotel and track.
$400 cash.
Mandatory state and federal income withholding taxes paid by the Kansas Lottery ($159.67 State; $766.43 Federal).
Each prize is valued at approximately $3,193.45.
GENERAL RULES:
Must be a Kansas Lottery PlayOn member to participate. It is FREE to join!
These prize packages are subject to all Official Rules and restrictions for this drawing, all rules and regulations of the Kansas Lottery, state and federal law.
You MUST have a smart phone to accept Kansas Speedway tickets.
Entering into the drawing constitutes authorization to identify publicly the name of the person whose entry is drawn.
An email will be sent to each winner's email address in their PlayOn profile with an electronic claim form attached, followed by the same documentation sent by U.S. mail.
Any winner, as a result of this drawing, shall return the completed claim form electronically, by U.S. mail, or hand-delivered to the Kansas Lottery claims center within 10 business days from the date of the announcement or the next eligible entry shall be declared the winner.
Players may enter the drawing as often as they wish but may win only one prize package in this drawing.
Entries will NOT be carried over from one race promotion to the next.
Must be 18 years of age or older to enter and claim a prize.
Need not be present to win.
Kansas Lottery is not responsible for electronic malfunction or player error.
Prizes are not exchangeable for cash.
Odds of winning depend on the number of entries received.