Breaking News! Ticket Checker Now Available On The PlayOn® App.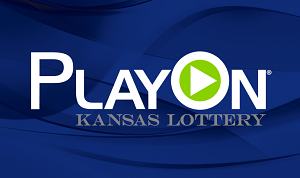 Our PlayOn members have asked for it and now it is finally here!  We are very excited to offer a Ticket Checker function within the PlayOn mobile app.   Now you can check your tickets for winners at your convenience by downloading the PlayOn mobile app.  Once you select the "Scan" button at the bottom of the screen, you will see an option for Ticket Checker and one for PlayOn.  The Ticket Checker option will allow you to check your tickets for winners, while the PlayOn option will allow you to submit your tickets for points or entries.  If the Ticket Checker option is not displaying after you hit the Scan button, be sure to update your app to get the latest version.  View this YouTube video for a demonstration on how to use the PlayOn app.
How to check your tickets for winners using the PlayOn mobile app:
Select the Scan button on the menu bar at the bottom of the screen.


Select the Ticket Checker function button.  The camera in your mobile device will detect and scan the barcode on the ticket.


If successful, you will receive a message telling you if your ticket is a winner or not.


Choose your platform below and download the app today.
The PlayOn Ticket Checker is provided as a convenience to PlayOn members.  Although the Kansas Lottery intends the PlayOn Ticket Checker to be able to check for winning tickets, the Kansas Lottery makes no express or implied warranties or representations of any kind as to the content, accuracy, completeness, reliability, or timeliness of the information provided by the PlayOn Ticket Checker.  In the event of a discrepancy between the PlayOn Ticket Checker and the information in the official records of the Kansas Lottery, the records maintained by the Kansas Lottery shall prevail.