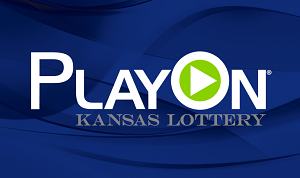 THE WINNERS ARE...
The winners for the October 2 game against the University of Oklahoma are:
Stephanie Whittington of Hays
Lan Phu of Wichita
Patty Nelson of Overland Park
Vernon Coleman II of Wichita
Rick Stowell of Hutchinson
Paul Gower of Phillipsburg
Jan Dirks of Garden City
Krystal Paper of Hillsboro
Tracy Fairbank of Garden City
Shauna Herman of Great Bend 
The winners for the October 30 game against Texas Christian University are:
Daniel McClelland of Winfield
Kristopher Knollenberg of Douglass
Candice Rochon of Lenexa
Victoria Radovich of Wichita
Catherine Huber of Great Bend
Joseph Shaw of Maize
Patti Erickson of Overland Park
Chad Saffle of Wichita
Jeff Dietz of Newton
Cordelia Holbert of Overland Park
The winners for the November 20 game against Baylor University are:
Patrick Gordon of Hartford
Tanveer Khalid of De Soto
Melissa Spitzer of Junction City
Jimmy Conn of Concordia
Dylan King of Derby
Albert Oyerly of Topeka
James Ingram of Salina
Pam Blackburn of Louisburg
John Hughes of Fall River
Gustavo Villalobos of Kansas City
Beginning July 4, 2021, Kansas Lottery PlayOn loyalty program members can redeem 334 PlayOn points for a chance to win a K-State Football Gameday Experience. Winners could receive tickets to the K-State football game on October 2 vs. Oklahoma, October 30 vs. TCU, or November 20 vs. Baylor.  All games will be played at Bill Snyder Stadium in Manhattan, Kansas.  Each entry requires 334 PlayOn points.
ENTRY DEADLINE:
Players must redeem points for an entry by 11:59 PM August 23, 2021 for a chance to win.
WINNER ANNOUNCEMENT:
Thirty (30) winners will be announced at approximately noon Thursday, August 26, 2021.  The first 10 winners selected will receive a pair of tickets for the Saturday, October 2 K-State football game vs. Oklahoma. The following 10 winners selected will receive a pair of tickets for the Saturday, October 30 K-State football game vs TCU. The final 10 winners selected will receive a pair of tickets for the Saturday, November 20 K-State football game vs Baylor. Each winner will receive:
A pair of suite tickets with parking pass
A fully catered meal and beverages
Two game programs will be provided inside the suite
Prize value approximately $1,666 + $681 tax, totaling $2,347.              
GENERAL RULES:
Must be a Kansas Lottery PlayOn® member to participate. It is FREE to join!
These prize packages are subject to all Official Rules and restrictions for this drawing, all rules and regulations of the Kansas Lottery, State and Federal law.
Entering the drawing constitutes authorization to identify publicly the name of the person whose entry is drawn.
An email will be sent to the winner's email address in their PlayOn profile with an electronic claim form attached, followed by the same documentation sent by U.S. mail.
Winners must return completed claim form by mail, electronically or hand-delivered to the Kansas Lottery claims center within 10 business days from the date of the winner announcement or the next eligible entry shall be declared the winner.
This prize is not transferrable.
Tickets will be mailed to the winners.
Prizes are not exchangeable for cash.
Players may enter the drawing as often as they wish, but may win only one prize package in this promotion.
Need not be present to win.
Kansas Lottery is not responsible for electronic malfunction or player error.
Odds of winning depend on the number of entries received.
PlayOn® is a registered trademark of Pollard Banknote Limited.
Kansas Lottery retains the right to substitute an alternate prize of approximate equal value.
Must be 18 years of age or older to enter, win, or claim a prize.
Mandatory state and federal withholding taxes will be paid by the lottery as part of the prize.