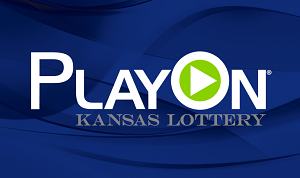 THE 3rd AND FINAL DRAW WINNERS ARE:
Kenneth Lawson of Augusta
Makayla Benson of Kansas City, MO
THE 2nd DRAW WINNERS ARE:
Scott Stewart of Hutchinson
Robert McGill of Emporia
Jamie Bocanegra of Wichita
Caroline Burwell of Manhattan
THE 1st DRAW WINNERS ARE:
Marie Williams of Gardner
Robert Jantz of El Dorado
Conrad Corman of Phillipsburg
Doug Schmidt of Hillsboro
PROMOTION DETAILS:
You could be one (1) of ten (10) winners to win a cash prize in our Day of the Dead Bonus Cash promotion. Enter non-winning $5 or $10 Day of the Dead tickets in PlayOn® and become eligible to participate in the Day of the Dead Bonus Cash Finale Event. At the Day of the Dead Bonus Cash Finale Event, ten winners will compete for prizes. 
ENTRY DETAILS:
Submit non-winning Day of the Dead instant tickets to receive entries into the second chance drawing.  $5 Day of the Dead (Game #351) tickets will receive 1 entry and $10 Day of the Dead (Game #352) tickets will receive 2 entries.  Mailed non-winning tickets or any other method of submitting non-winning tickets will not be accepted for entries into the promotion.
ENTRY DEADLINES:
| Entry Deadline | Winner Announcement | Number of Finalists |
| --- | --- | --- |
| July 16, 2023 11:59 PM CT | July 20, 2023 Noon | 4 |
| August 27, 2023 11:59 PM CT | August 31, 2023 Noon | 4 |
| October 8, 2023 11:59 PM CT | October 12, 2023 Noon | 2 |
Each of the 10 finalists resulting from the July 18, August 29 and October 10 drawings will be invited to participate in the Day of the Dead Bonus Cash Finale Event in Topeka, KS on Thursday, November 2, 2023. The Lottery will contact each finalist with details. Each finalist will receive a one-night hotel accommodation for two adults, hotel taxes and fees included (approximate value $200); and $200 cash. If a finalist is unable to attend the drawing in person, a proxy will draw for that finalist. 
PRIZE DETAILS:
Five (5) will win $10,000 cash
Three (3) will win $25,000 cash
One (1) will win $50,000 cash
One (1) will win $75,000 cash
GENERAL RULES:
Must be a Kansas Lottery PlayOn® member to participate. It is free to join.
Must be 18 years of age or older to enter, win, or claim a prize.
Entering the drawing constitutes authorization to identify publicly the name of the person whose entry is drawn.
An email will be sent to the email address listed in the winner's PlayOn profile with an electronic claim form attached, followed by the same documentation sent by U.S. mail. Winners must return their completed claim form, electronically, by U.S. mail, or hand-delivered to the Kansas Lottery claims center within 10 days from the date of the winner announcement or the next eligible entry shall be declared the winner.
Any entries not selected as finalists shall remain eligible to be selected as a finalist in any subsequent drawing.
Players may enter the drawing as often as they wish but may win only once. If a player is selected as a finalist in any drawing, the player shall not be eligible to be selected as a finalist in any subsequent drawing(s).
These prizes are subject to all Official Rules and restrictions for this drawing, all rules and regulations of the Kansas Lottery, state and federal law.
All prizes are subject to lottery validation, set-offs, and deductions authorized by law.
Need not be present to win.
Kansas Lottery retains the right to substitute an alternate prize of approximate equal value.
Kansas Lottery is not responsible for electronic malfunction or player error.
Odds of winning depend on the number of entries received.
State and Federal income taxes are the responsibility of the winner. Prizes greater than $5,000 are subject to mandatory tax withholding.
Any trip or hotel stay included as part of a prize package does not include: mileage, insurance, gratuities, meals, parking fees, departure fees, excess baggage fees, alcoholic beverages, any items not expressly specified and personal expenses such as telephone calls, valet service, laundry and the like, as well as revision or cancellation fees which may be charged by the hotel or other suppliers.
The winner, designee or guest must have a valid credit card or shall be required to post cash deposits for incidentals in order to check into the hotel, unless other arrangements are made directly with the hotel.
THE EVENT DETAILS:
The finale event shall be held at the Kansas Lottery Headquarters on Thursday, November 2, 2023. In the same order as their names were drawn during the preliminary drawings, the finalists or designated proxy shall come forward, one-by-one, to select one (1) game piece from the game board. All ten (10) game pieces will be identical on the outside. Hidden signage that is not identifiable until the reveal will be displayed inside each game piece. The signage inside each game piece will indicate the prize won. The ten (10) finalists will come into the Lottery on Thursday, November 2 in the order they were drawn in 15-minute intervals beginning at 9:30 a.m. The first player will select a single sugar skull from the selection board and when signaled will reveal the prize from their sugar skull. The second player will select from the remaining skulls and reveal the prize. This process will be repeated until all 10 players, or their designated proxy have participated, and all the prizes have been revealed. The game pieces to be selected will be approximately 14" tall x 12" wide.