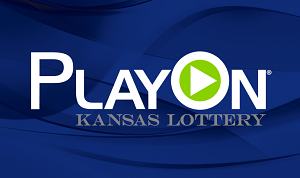 For the month of September, earn TRIPLE the points for any valid winning or non-winning Holiday Millionaire Raffle tickets or X Blitz family of instant tickets you submit into PlayOn.  Eligible X Blitz tickets include $1 Game 310 10X Blitz, $2 Game 311 20X Blitz, $3 Game 312 30X Blitz, $5 Game 313 50X Blitz, $10 Game 314 100X Blitz, $20 Game 315 200X Blitz, and $30 Game 316 300X Blitz. Points earned can be used to enter drawings for cash and other prizes, like a chance to win one of four $2,500 cash prizes in our Quarterly $2,500 Cash drawings.  Visit the promotions page for a full list of PlayOn promotions. Check the Earn section of PlayOn for additional ways to earn points.
Did you know when you submit non-winning X Blitz tickets into PlayOn, you are automatically entered into a 2nd chance drawing?  You could win up to $15,000 in the X Blitz Bonus promotion.  Visit the X Blitz Bonus promotion page for details.
Did you know that in addition to the $1 million grand prize, the Holiday Millionaire Raffle game has 3 Early Bird drawings where you could win a $30,000 prize? Visit the Holiday Millionaire Raffle game page for how to play details. 
Not a member of PlayOn?  Sign up today.  It's free to join.