Multiply Your Points With Racetrax and Super Red Hot Crossword in May.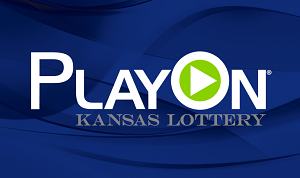 For the month of May, earn TRIPLE the points for any valid winning or non-winning Racetrax® tickets or DOUBLE points for $5 Super Red Hot Crossword game #305 tickets you submit into PlayOn. Points earned can be used to enter drawings for cash and other prizes, like a chance to win one of four $2,500 cash prizes in our Quarterly $2,500 Cash drawings.  Visit the promotions page for a full list of PlayOn promotions. Check the Earn section of PlayOn for additional ways to earn points.
Did you know you could win up to $50,000 playing the $5 Super Red Hot Crossword instant game?  Visit the Super Red Hot Crossword game page for details.
Did you know that Kansas Lottery Racetrax® is an exciting computer-animated lottery game that offers the thrill of horse racing and the payout and prizes of a Keno game? Visit the Racetrax® game page for how to play details. 
Not a member of PlayOn?  Sign up today.  It's free to join.